MISSING at Vout-O-Reenees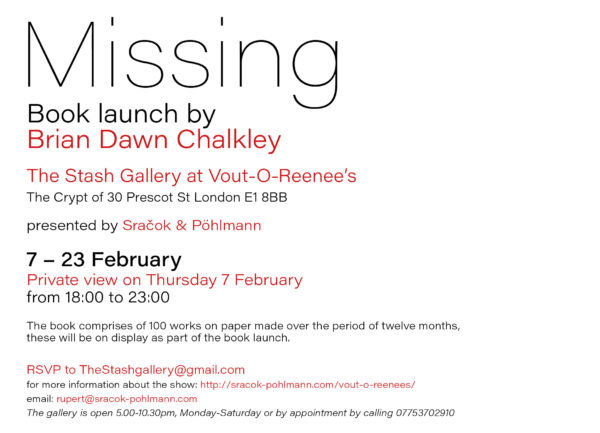 ---
presented by Sračok & Pöhlmann
and hosted by
The Stash Gallery at Vout-o-Reenee's.
RSVP to TheStashgallery@gmail.com
7 – 23 February
Private view on Thursday 7 February from 18:00 to 23:00,
show runs until Saturday 23 February.
The gallery is open 5.00-10.30pm, Monday-Saturday
or by appointment by calling 07753702910
---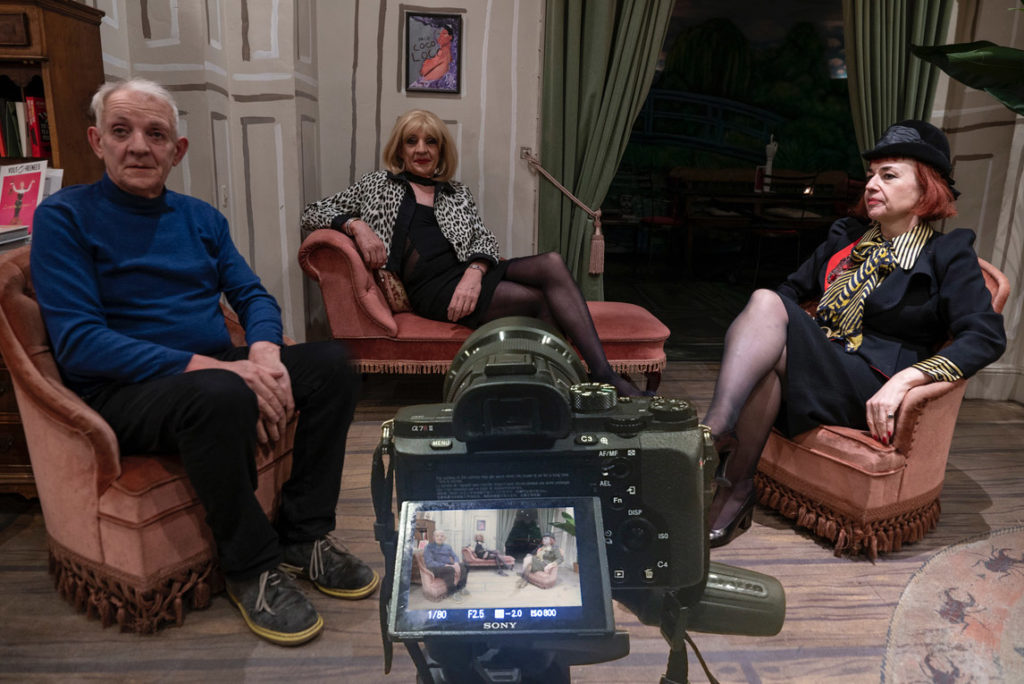 ---
The Sračok & Pöhlmann edition of Missing is a limited edition (50 copies) collection of 100 watercolours which will feature in the exhibition.
Brian Dawn Chalkley is a London based artist whose work is an ongoing discussion of gender, sexuality and identity. His work is based around two characters, Brian and his transvestite personality, Dawn. The construction of narrative and story telling are central to the work.
intense and beautiful
Are they silent or noisy? Simultaneously pathetic and ecstatic, they seem to teeter somewhere between helplessness and malevolence, these characters. There is one that looks like an assassin, with cold hard eyes, another says "I am crushed by all this attention . "Some of them sneer, one shyly quivers at my stare. They even have voices; some plaintive, others brash. The curtain lifts for a short while, I am drawn into their multiple narratives, sometimes interwoven with text.Always enigmatic.We are left in semi – darkness, and all I see is a smugged, watery mouth smirking at me.
Venessa Mitter
Brian and Dawn concoct a panoply of mystery making and substitution provoking a rupture in our intellectual configuration by coupling and uncoupling the unrepresentable and the unthinkable. The stage is set for a spectacle where visible forms are merely signs of the invisible idea.
Herzog Dellafiore
---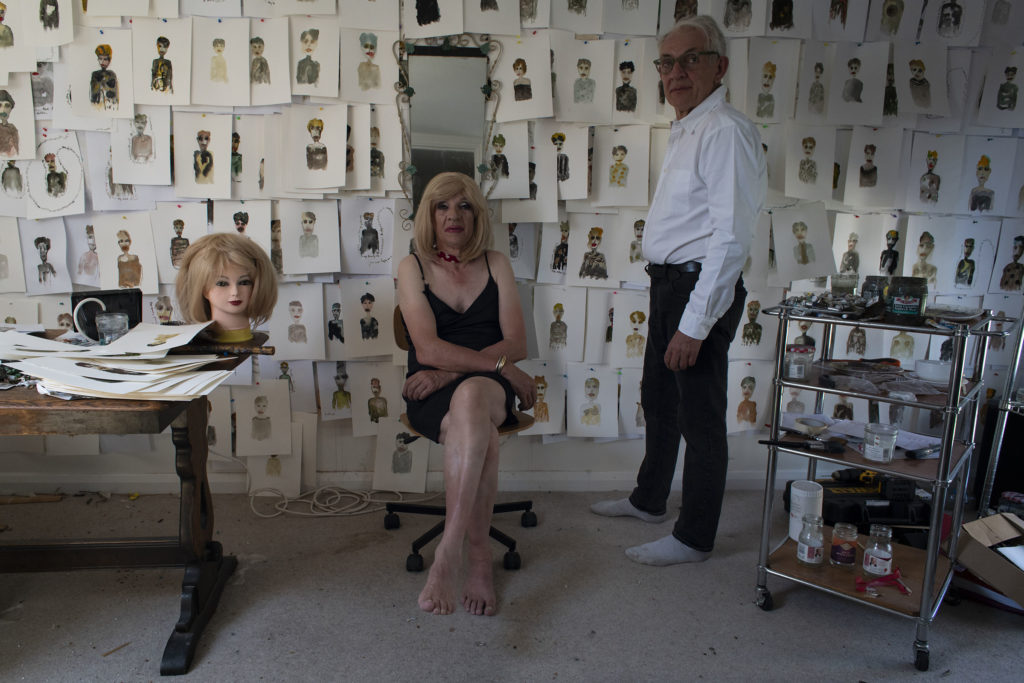 Signed and numbered copies of MISSING will be for sale for £70 (£60 for members).