Graz & Vienna
GRAZ: 26.01.2012 : ARTANDTRADE | PAPIERFABRIK
VIENNA: 28.01.2012: EXTERRITORIAL
curated by PETER SEEWASSER | HERMANN FINK | HERZOG DELLAFIORE
THOMAS REDL | SALAZAR QUAS | MARCUS COPE | DAVID ENDER | ANDREA BOLD
ROMINA DUSIC | AYA FUKAMI |JAY CLOTH | PETER SEEWASSER | DAVID BROCK
JANKO MATIC | MARK WOODS | DANIEL DEVLIN |  ANNE GREUZAT
HERZOG DELLAFIORE | OSKAR KOKOSCHKA | ANTON HORVATOVIC
GRANT MCLEAN | KARL GRÜNLING | YUKA SHINOHARA  | STEPHANIE MORAN
HERMANN FINK | LUCIJA STOJEVIC | KATE LYDDON
---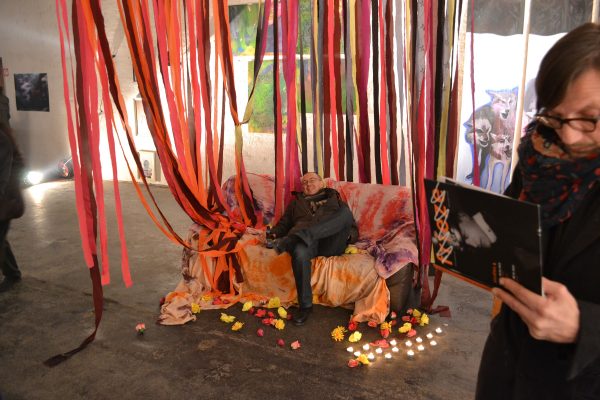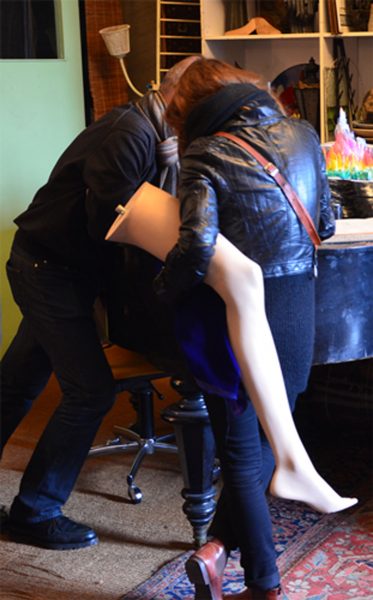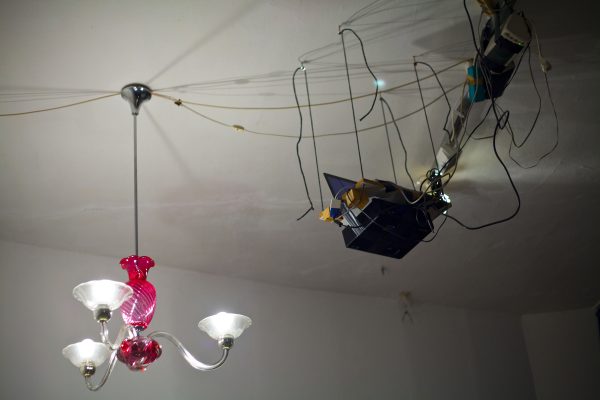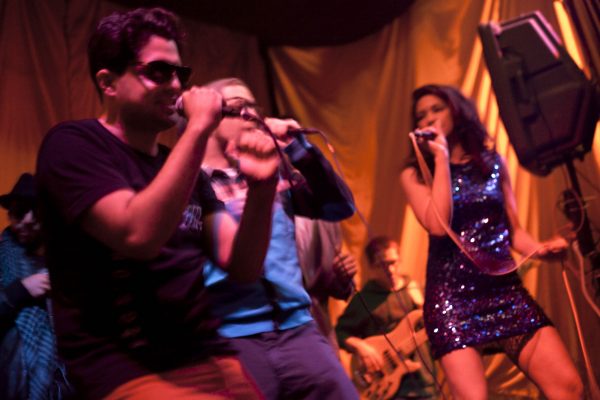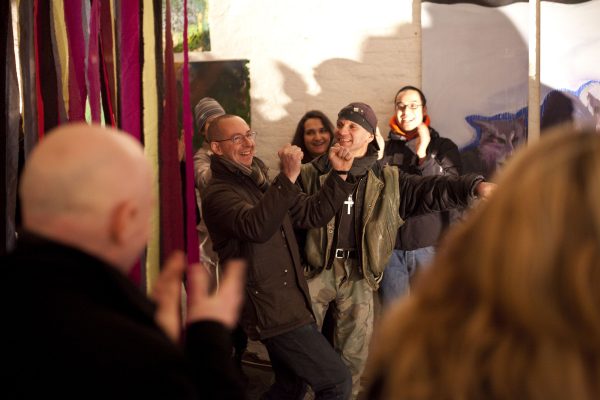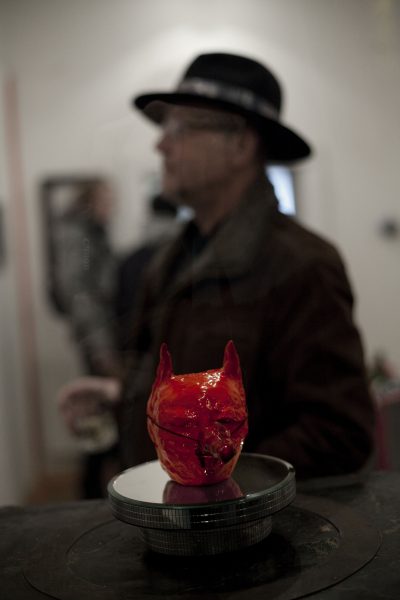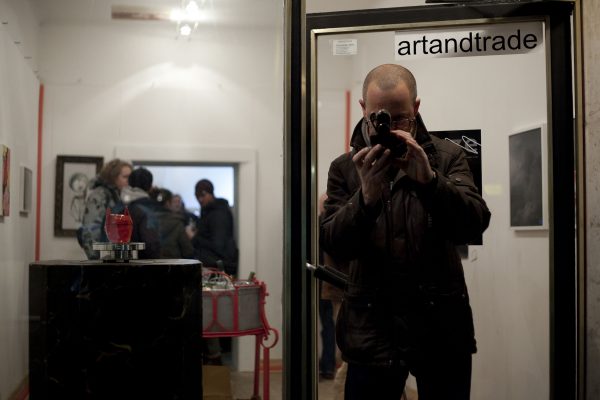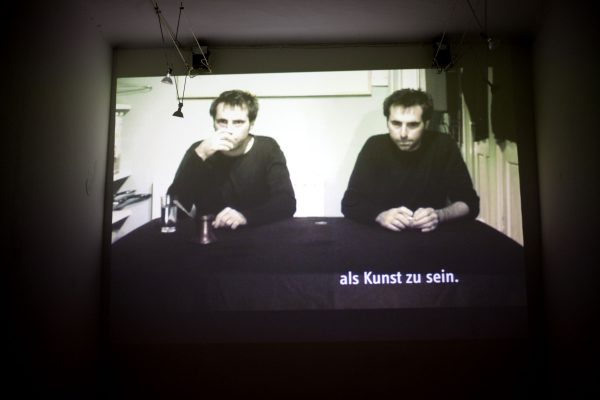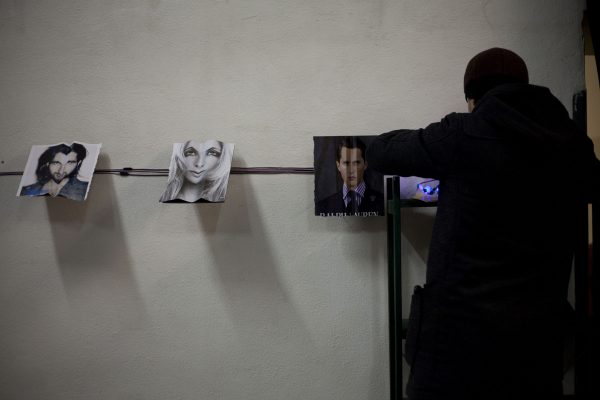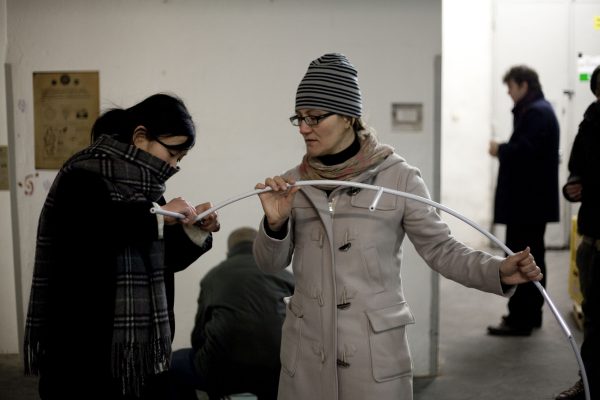 Oh, Vienna!
Whereas the Turks (having thankfully sent coffee on ahead) were stopped proverbially at the gates of Vienna the artists of studio1.4 were smuggled in through the back door (via Graz) by those anatomisers of Austrian society – Schiele, Bernhard, Doderer and yes even Mozart (read those diaries).
You don't have to despise bourgeois society to be an artist but it helps….
(the origins of a colony)
A meeting point, the crossing (out) of empires – recession/Secession –
when is art not a dialogue of misunderstandings?
And so first in Graz we circle – non-sensically, unceasingly on migration via Google Earth –
no stork descending (or dove!) but the eye of someone else's camera – down to the Steinfeldhaus looking for someone we know.
Almost hidden behind a containered hedge a table of women in light strapped tops huddle over
a meal, bags lassoed over the arms of adjacent chairs. While scattered more sparsely and as far away from each other as can still be polite, silent pairs sit facing each other and lean back or crouch forward according to the stage in their unheard conversations.
But the mostly furled umbrellas over empty tables, orange menu cards waiting to be of use;
on grey wood decking suggest the party hasn't remotely started… or the midday sun has
gone from this quarter of the square.
So now wheeling toward Vienna where other Rings might reveal a point of origin at least….
Down to Naschmarkt and a stern blonde (arms folded against the cold and a pinkly-patterned
silk scarf tucked in and around her neck) walking past a falafel stall.
I'd like to report a swarthy man pocketing oranges from a box but he's the stall holder and he's arranging his display….Spices, yams and even manioc I think and wasabi peas… and a voluptuously hooded woman clutching the arm of a tall man with his hand/gun in his pocket and cheap-looking-but-definitely-not leather, looks half ahead at us as though she hadn't quite wanted to catch my eye but was not quick enough in turning away or looking down (maybe at the trainers of the stern blonde with her arms folded who's just passing).
Through a screen darkly…. Good for you… these faces seen through glass, these unbearable conversations: what are they plotting, these serious bald men in overcoats (and it is the men)….
And only now you notice that all the stalls on one side of the market have striped blue awnings and all those on the other striped red. And this inescapably brings a moment of fear that is almost dizzying.
But oh the nightlife – and Jay and Kate and Dominic dancing with middle-aged ladies in cat's ears and leopardskin ?
'So much is past and gone, to our dismay,
And beauty shows the frailest power to stay.'
Heimito von Doderer, 'The Strudlhof Steps'
Keran James