← Back to Artists List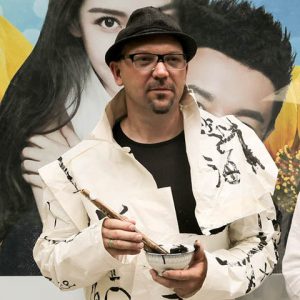 Douglas Lewis
Douglas Lewis was born in Winnipeg, Canada and presently resides in Beijing, China, working as independent curator, artist and baccalaureate art instructor. Lewis attained his MA from Chelsea College of Art and Design (London, UK) with an interdisciplinary focus of studio and curatorial practices.
In recent years Lewis curated a touring exhibition across Canada of 17 Chinese, Canadian, Chinese-Canadian artists produced by Varley Art Gallery, Markham, Ontario. This past year he co-curated 31-artist international exhibition produced by Nanjing University Art Gallery, Nanjing, China.
Independently curated project venues include CAG (Caochangdi Art Gallery – Beijing), Homestead Gallery (London, UK), Triangle Space, Chelsea College of Art (London, UK), MCAD (Minneapolis College of Art and Design, USA), Art Gallery of Markham (Canada) – AGM, Mississauga Art Gallery MAG (Canada), Surrey Art Gallery SAG and Plug In ICA (Canada).
His artwork examines and plays with environments between social and public spaces, using constantly evolving mediums that including video, photo, audio, sculpture, installation and performance. His most recent exhibition was at Unit #1 Gallery, Beijing. His exhibition record includes exhibitions across Canada, in USA, England, Croatia, South Korea and China. His work is in private collections across Canada.